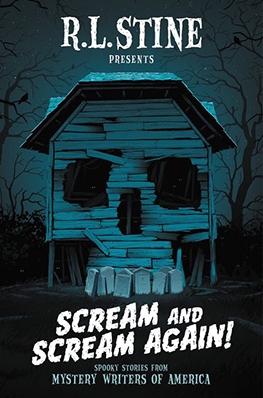 A Horror-Mystery Anthology
A harrowing array of scary stories that all have one thing in common: each either begins or ends with a scream!
R.L. Stine—the godfather of Goosebumps—and some of the most popular authors today bring an unrivaled mastery of all things fearsome, frightening, and fantabulous to this terrifying anthology of all-new scary short stories.
Scream and Scream Again! is full of twists and turns, dark corners, and devilish revenge. Collected in conjunction with the Mystery Writers of America, this set includes works from New York Times bestselling authors telling tales of wicked ice-cream trucks, time-travelling heroes, witches and warlocks, and of course, haunted houses.
Read it if you dare! With twenty never-before-published scary stories from some of the most popular authors today—including Chris Grabenstein, Wendy Corsi Staub, Heather Graham, Peter Lerangis, R.L. Stine, Bruce Hale, Emmy Laybourne, Steve Hockensmith, Lisa Morton, Ray Daniel, Beth Fantaskey, Phil Mathews, Carter Wilson, Doug Levin, Jeff Soloway, Joseph S. Walker, Alison McMahan, Daniel Palmer, Tonya Hurley, and Stephen Ross—it's sure to leave readers screaming for more.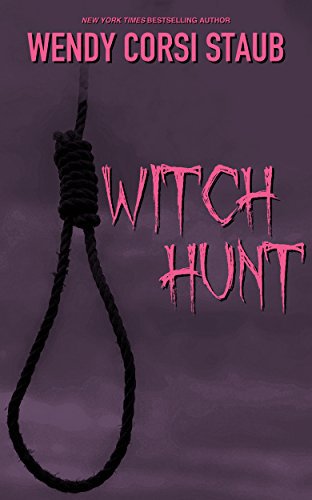 Abbey Hanover's parents have just inherited a run-down old house in Seacliffe, Massachusetts. Being forced to spend the summer there is bad enough, but the place gives Abbey the creeps. Especially when she learns that Felicity Crane, a teenaged girl who lived there 300 years before, was falsely accused of being a witch…and hanged.
Then Abbey meets Zachariah, a guy who wears weird-looking clothes and talks strangely. So does Elspeth, who breaks into Abbey's house one night and threatens her with a knife. Soon Abbey makes a shocking discovery: Zachariah and Elspeth are really time travelers from the long-ago past!
Now, as Abbey suddenly find herself hurtling back through time, she meets the real Felicity Crane. Can Abbey save Felicity from the hangman's noose…or will she be the one who's branded as a witch—and sentenced to die?
"This time-travel suspense novel has an extra twist. Not only does the narrator, Abbey Harmon, find herself traveling back to the days of the Salem witch trials, but also she leaves her own reality in 1963, giving teen readers a good look at what life was like when their parents were in high school. Staub provides a good mix of history, humor, and romance as well as a high level of suspense without gratuitous violence as Abbey searches for a way to alter history and save Felicity Crane and an unidentified stranger (who turns out to be Abbey herself) from being hung as witches. Abbey is intelligent, witty, and believable, without being too good to be true. The 1960s family dynamic is right on target, and the author handles the vagaries of time travel in a convincing and consistent manner. A refreshing step-up from much that's available for young adults who read horror fiction."
— Jeanne Triner, Booklist