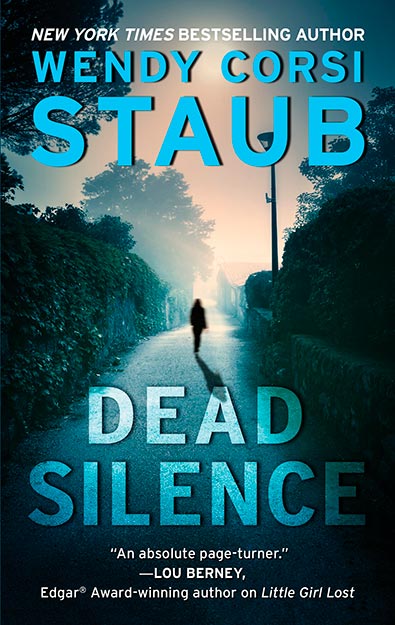 New York Times Bestselling Author Wendy Corsi Staub is the master of psychological suspense. Here, she delves into the twisted mind of The Angler, who lures his human prey the way he catches fish. Sometimes, he gets one worth keeping… for a little while…
No Such Thing as Coincidence…
Staring into his frightened blue eyes, investigative genealogist Amelia Crenshaw Haines vows to help this silent little boy who is unable—or unwilling—to communicate his past. Though her own roots remain shrouded in mystery, she relies on tangible DNA evidence to help fellow foundlings uncover theirs . . . until a remarkable twist of fate presents a stranger bearing an eerily familiar childhood souvenir.
NYPD Missing Persons Detective Stockton Barnes has spent his career searching for other people's lost loved ones and outrunning a youthful misstep. Now a chance encounter with a key player from that fateful night leads him on a desperate quest to locate the one woman he's ever regretted leaving—unless a savage killer finds her first.
As Amelia and Barnes uncover intertwining truths—and lies—the real horror emerges not in crimes already committed, but in evil yet to come…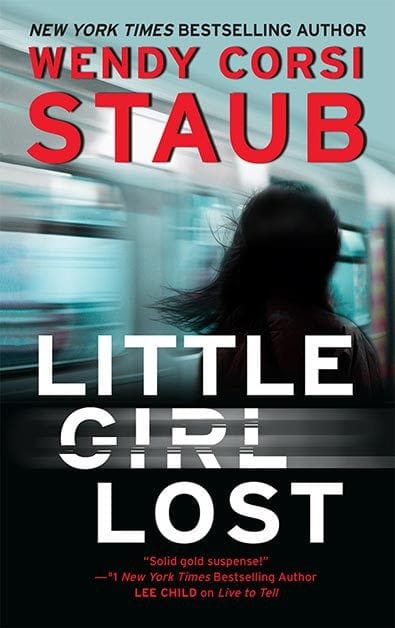 From New York Times Bestselling Author Wendy Corsi Staub comes a gripping novel of psychological suspense, as a young foundling's path to her biological parents leads to a killer with a chilling agenda
MAY, 1968
On a murky pre-dawn Mother's Day, sinister secrets play out miles apart in New York City. In Harlem, a church janitor finds an innocent newborn in a basket. In Brooklyn, an elusive serial killer prowls slumbering families, leaving a trail of blood and a twisted calling card. Cloaked in lies, these seemingly unrelated lives—and deaths—are destined to intersect on a distant, blood-soaked day.
OCTOBER, 1987
Reeling from shocking personal discoveries, two strangers navigate a world where nothing is as it seems. Amelia Crenshaw embarks on a search to discover the truth about the birth mother who abandoned her, never suspecting she's on a collision course with a killer. Detective Stockton Barnes, a brash young NYPD detective, trails a missing millionaire whose disappearance is rooted in a nightmare that began twenty years ago.
The past returns with a brutal vengeance as a masked predator picks off victims whose fates intertwine with a notorious murder spree solved back in '68—or was it?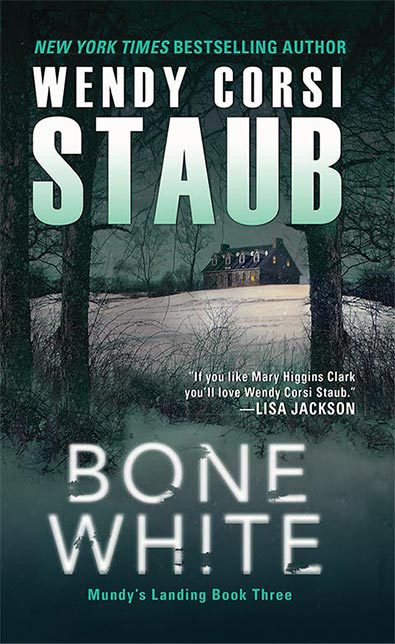 New York Times Bestselling Author Wendy Corsi Staub revisits Mundy's Landing—a small town with a blood-soaked past.
The town of Mundy's Landing was founded on a horrifying secret, but stark white bones of the dead never lie…
"We shall never tell." Spurred by the cryptic phrase in a centuries-old letter, Emerson Mundy travels to her ancestral hometown to trace her past. In Mundy's Landing, she connects with long lost relatives—and a closet full of skeletons going back centuries.
In the year since former NYPD Detective Sullivan Leary solved the historic Sleeping Beauty Murders, she—like the village itself—has made a fresh start. But someone has unearthed blood-drenched secrets in a disembodied skull, and is hacking away at the Mundy family tree, branch by branch…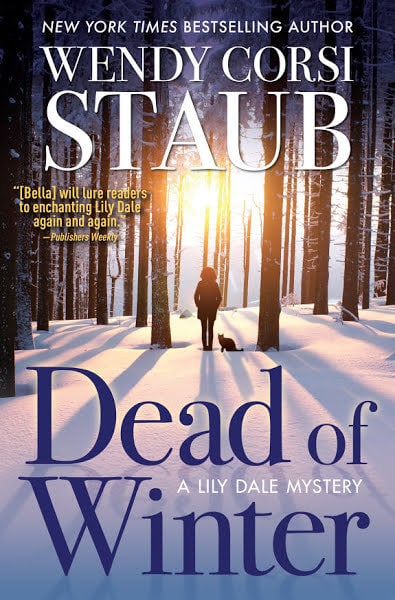 Just as a murderer dumps his corpse into the lake across Valley View in Lily Dale, Bella Jordan happens to be at her window, not quite realizing what she's seeing. Unbeknownst to her, the killer spots her silhouette and prowls straight to her door. That is, until he's interrupted by a black cat. A superstitious gambler, he takes off, but Bella's seen too much, and he vows to return.
Jiffy Arden, a neighborhood kid looking for the black cat and stumbling across the killer, begins to have premonitions of being kidnapped during the season's first snowstorm. Sure enough, when it strikes, he vanishes, never arriving home from the bus stop. While her son, Max, believes Jiffy has been kidnapped, Bella is convinced he's just wandered off as he typically does… until a body shows up in the lake. Now everyone is pulling out all the stops to find the missing child, identify the victim, and collar the killer. And fast, because he's coming for Bella next in Dead of Winter.
About Wendy Corsi Staub
New York Times and USA Today bestseller Wendy Corsi Staub is the award-winning author of more than eighty novels and has twice been nominated for the Mary Higgins Clark Award. She lives in the New York City suburbs with her husband, their two sons, and a rescued stray cat named Chance.
Other Books by Wendy Corsi Staub