Left as a newborn in a Harlem church in May, 1968, Amelia Crenshaw discovers decades later that she isn't who she thought she was. Her biological past remains shrouded in mystery as she becomes a genealogical investigator to help other abandoned children discover their own roots, even as she continues to search for her own. This new suspense series spans bygone eras to present day, and features longtime reader favorite NYPD Missing Persons Detective Stockton Barnes.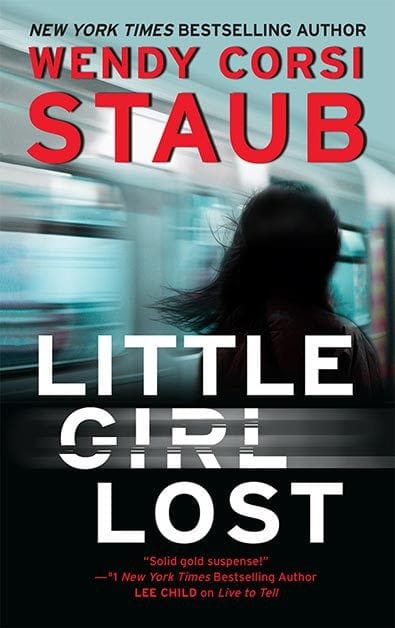 BOOK ONE
From New York Times Bestselling Author Wendy Corsi Staub comes a gripping novel of psychological suspense, as a young foundling's path to her biological parents leads to a killer with a chilling agenda
MAY, 1968
On a murky pre-dawn Mother's Day, sinister secrets play out miles apart in New York City. In Harlem, a church janitor finds an innocent newborn in a basket. In Brooklyn, an elusive serial killer prowls slumbering families, leaving a trail of blood and a twisted calling card. Cloaked in lies, these seemingly unrelated lives—and deaths—are destined to intersect on a distant, blood-soaked day.
OCTOBER, 1987
Reeling from shocking personal discoveries, two strangers navigate a world where nothing is as it seems. Amelia Crenshaw embarks on a search to discover the truth about the birth mother who abandoned her, never suspecting she's on a collision course with a killer. Detective Stockton Barnes, a brash young NYPD detective, trails a missing millionaire whose disappearance is rooted in a nightmare that began twenty years ago.
The past returns with a brutal vengeance as a masked predator picks off victims whose fates intertwine with a notorious murder spree solved back in '68—or was it?
"Wendy Corsi Staub is one of the best suspense writers we have today. Her complicated characters are heartbreakingly real, and the suspense is so unbearable you can't stop turning the page. LITTLE GIRL LOST is classic Staub, at the top of her game."
—Greg Herren, Anthony-Award Winning author of GARDEN STATE GOTHIC
"Wendy Corsi Staub hits every note perfectly in LITTLE GIRL LOST. It's a riveting thriller, a moving exploration of loss and identity, a vivid snapshot of a fascinating time and place, and – always, every word of the way – an absolute page-turner."
—Lou Berney, Edgar Award-winning author of THE LONG AND FARAWAY GONE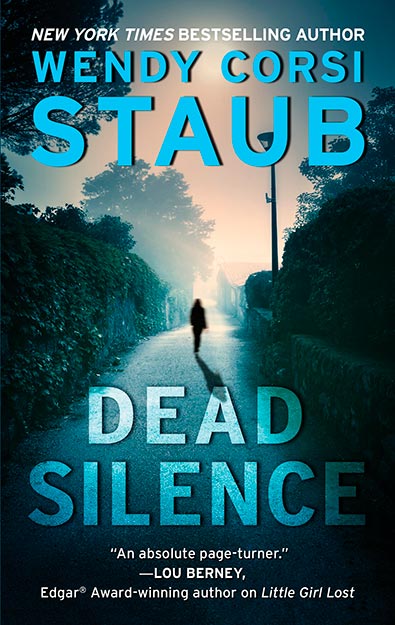 BOOK TWO
New York Times Bestselling Author Wendy Corsi Staub is the master of psychological suspense. Here, she delves into the twisted mind of The Angler, who lures his human prey the way he catches fish. Sometimes, he gets one worth keeping… for a little while…
No Such Thing as Coincidence…
Staring into his frightened blue eyes, investigative genealogist Amelia Crenshaw Haines vows to help this silent little boy who is unable—or unwilling—to communicate his past. Though her own roots remain shrouded in mystery, she relies on tangible DNA evidence to help fellow foundlings uncover theirs . . . until a remarkable twist of fate presents a stranger bearing an eerily familiar childhood souvenir.
NYPD Missing Persons Detective Stockton Barnes has spent his career searching for other people's lost loved ones and outrunning a youthful misstep. Now a chance encounter with a key player from that fateful night leads him on a desperate quest to locate the one woman he's ever regretted leaving—unless a savage killer finds her first.
As Amelia and Barnes uncover intertwining truths—and lies—the real horror emerges not in crimes already committed, but in evil yet to come . . .
"Wendy Corsi Staub hits every note perfectly in Little Girl Lost. It's a riveting thriller, a moving exploration of loss and identity, a vivid snapshot of a fascinating time and place, and – always, every word of the way – an absolute page-turner."
—Lou Berney, Edgar Award-winning author of The Long and Faraway Gone
"Wendy Corsi Staub is one of the best suspense writers we have today. Her complicated characters are heartbreakingly real, and the suspense is so unbearable you can't stop turning the page. Little Girl Lost is classic Staub, at the top of her game."
—Greg Herren, Anthony-Award Winning author of Garden State Gothic
"…Staub also breaks new ground, showing the deft hands and sprightly mind that have rendered her a distinct and dexterous talent throughout the decades."
—CriminalElement.com