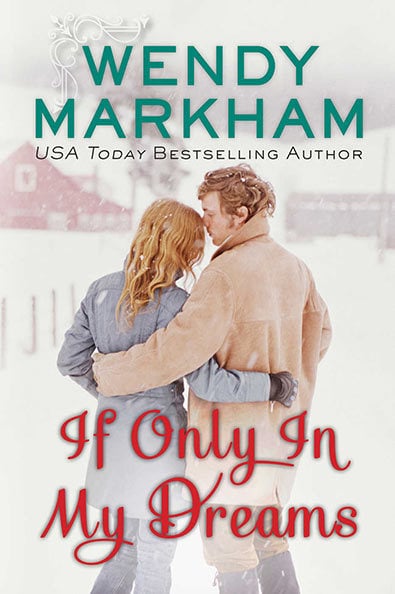 From USA Today bestselling author Wendy Markham comes a Christmas love story starring a woman whose dreams are about to come true-sixty years too soon.
Actress Clara McCallum isn't looking forward to spending Christmas alone in New York-especially since she's still reeling after a diagnosis of breast cancer. But she has to be on location in the city for her next big movie. She's playing a woman in love with Jed Landry-an American soldier who's doomed to die at Pearl Harbor.
Imagine Clara's astonishment when she steps off an old-fashioned locomotive from the set and finds herself whisked back in time-and into the arms of the real-life Jed. She's convinced it's some sort of hallucination brought on by her diagnosis. But before long she finds herself swept away by this handsome soldier, and wondering if maybe her plunge into the past could change the course of the future-and turn out to be the best Christmas present ever.
"The fantastic setup is balanced with convincing period details and strong characters, and the story's conclusion is unexpectedly real and refreshing. Though it's a Christmas novel, Markham happily refrains from over-using the holiday's bells and whistles, making this a subtle, effective, and enjoyable entry into the growing field of time-travel romance."
—Publisher's Weekly
"Markham, who has conquered the genres of chick lit and suspense (as Wendy Corsi Staub), now turns in a unique blend of romance, history, and fantasy. Thoroughly original and unpredictable, Markham's latest is a delight."
—Kristine Huntley for Booklist
"One of the most romantic love stories of the year; have the tissues near when you sit down to read IF ONLY IN MY DREAMS. Oh, and don't plan on going anywhere because you will become thoroughly engrossed in the story. IF ONLY IN MY DREAMS is fresh and original; an excellent time-travel that is unpredictable and thoroughly romantic. I was drawn in from the first scenes and didn't put the book down until I finished it, though I hated to see it end. This is a beautiful love story that is sure to make the most jaded reader stand up and take notice. The author's aspect of time travel was refreshing and original; I did not have to suspend belief or rely on magic objects. The chemistry between Jed and Clara was apparent from the first meeting, and carried through to the finale. Each character is flawed in their way and finds love just in the nick of time. The resolving of personal issues and the struggle to get back to each other was realistic and poignant to this reader; the pair felt remarkably like friends I was cheering on. Jed's struggle with the I-Pod is charming; while his commitment to take care of his mother and sisters, yet yearning for a life of his own are heartening. IF ONLY IN MY DREAMS is a perfect "10" in this reader's opinion."
—ContemporaryRomanceWriters.com / www.romancedesigns.com
"I finished what I consider to be the best book I have read in 2006 if not this century. I read IF ONLY IN MY DREAMS and fell in love with Wendy Markham's writing. I had read one previous book of hers before but it didn't compare to her latest release. IF ONLY IN MY DREAMS takes place in 2006 and 1941. The transition between times is done smoothly. The characters come alive right from the first sentence. This is a book I would recommend to everyone."
—RomanceReaders.com
"IF ONLY IN MY DREAMS requires a handful of Kleenex. The story is poignant and packed with a holiday feel that leaves lasting impressions with the reader. The only downfall is that the story ends. I would have enjoyed spending far more time with Clara. Wendy Markham's writing is at her best. Easily, this is her best story to date."
—Tracy Farnsworth, Round Table Reviews
"IF ONLY IN MY DREAMS is a winner in time travel romance. Wendy Markham does an incredible job of bringing the past and present together. Her characters are warm and funny, Clara and Jed are lovable and you can't help but cheer them on. This is the one book for the holidays you don't want to miss."
—Gloria Gehres, The Romance Reader's Connection
"A PERFECT 10! Wendy Markham has a masterful way of drawing readers into this story and I couldn't put this book down until I, tearfully, finished the last page. Yes, have a box of tissues handy, because you're going to need them! The ending is simply beautifully written. The time travel portion is interesting and not too hard to believe. The characters are memorable, including some of the secondary players who have recurring roles. It's a stroll down memory lane for some of us "boomers" who grew up hearing our parents talk about silk stockings and such. The forties dialogue is well done and the era itself is presented with historical accuracy. But it's the sparks that ignite between Jed and Clara that will shine through in this novel. For time travel or romance readers, IF ONLY IN MY DREAMS is a must read."
—Jani Brooks for Romance Reviews Today
"Markham's Christmas Time-Travel romance demonstrates her ability to tell a sweet, moving love story set against two backdrops. She effectively uses two writers' voices that resonate equally well in both eras."
—Kathe Robin for Romantic Times, four-star review
"Clara's story is a heart-warming, uplifting tale…it is possibly one of the most logically worked-out time-travel romances to date. Grab a box of tissues and enjoy this feel-good novel."
—The Eternal Night
"Wendy Markham delivers an engaging, cinematic time-travel romance set in two places and time periods — New York's Westchester County just before Christmas in 1941, and present-day Manhattan. We meet the principal characters separately. Jed Landry is a bright and honorable young man who takes over his family — and the family business — after his father's death. Clara McCallum is a 30-year-old actress who is about to get her first starring movie role, playing the fictional wartime bride of a young man killed in the Normandy invasion. His name: Jed Landry! Clara is dealing with a real-life drama of her own — a diagnosis of breast cancer — but she goes to the town in Westchester to begin filming, only to hit her head on the train and arrive 65 years earlier. There are some nice touches to Jed and Clara's meeting — he's puzzled over her iPod (is she a wartime spy with a special transmitter?). She finds out later, via the Internet, that he is meant to die. Once their romance kicks off with one perfect night and she finds her way back to 1941, how can she save him from his fate?"
—Ginger Curwen for Barnes and Noble Heart-to-Heart
"Five stars. There just isn't enough to be said about this book. I'm simply blown away. This is undoubtedly the best book I have read in quite a few years.The plot is absolutely outstanding and is the perfect story for this holiday season, filled with nostalgia of Christmases both past and present. The attention to detail brings to life the era of America on the eve of World War II. We are not inundated with outlandishly sappy analogies and frilly descriptive sentences about sparks flying and the character's feelings as it was not necessary. Nor is the reader forced to trudge through sex scene after sex scene. With a plot as strong as this one, it is simply not needed. The characters are exquisitely written and very sincere. Both Jed's and Clara's characters are the perfect compliments to an already solid plot. With the innocence of times past, you have no choice but to fall in love with Jed. He embodies every wholesome quality that you expect and admire from our parents' or grandparents' generation. With a bitter-sweet ending that will bring tears to your eyes, I cannot recommend this book enough. This book is more than worthy of a coveted spot on your "keeper" shelf and is a must have for this holiday season."
—Jezebel for Book Fetish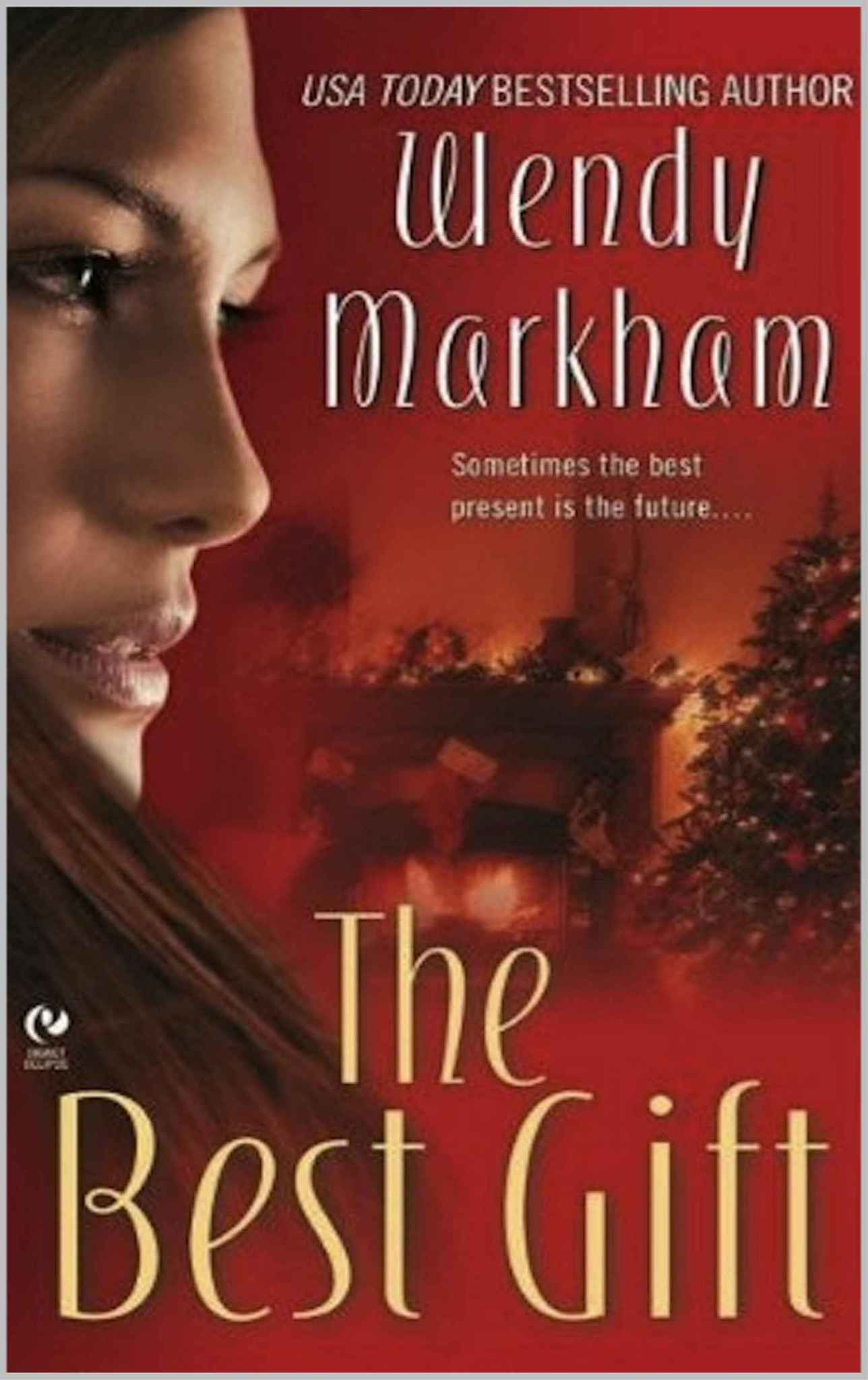 Sequel to If Only in My Dreams
USA Today bestselling author Wendy Markham's heartwarming time-travel romance If Only in My Dreams was hailed as "a delight" (Booklist). Now the heroine of that unforgettable book returns in a brand-new holiday story of a love that once again transcends time…
When Clara wakes up on Christmas morning next to her husband Drew, she's filled with joy because she has the perfect present: she's seven weeks pregnant with their first child. It's the fairy-tale beginning that the couple has been wishing for.
But no sooner does Clara tell Drew the wonderful news than an earthquake strikes in nearby San Francisco. The next thing Clara knows she's waking up in bed—alone—and discovers she's three years in the future. Where is her husband and what has happened to the child she was expecting? Clara is no stranger to unusual occurrences, but the last thing on her Christmas list was to time travel…again.
"What a delightful surprise this little gem was! I couldn't imagine how the author was going to build this story but it didn't take long before I was hooked! This sequel to "If Only In My Dreams" follows Clara, a very appealing woman, as she continues her life with Drew, the love of her life and the reincarnation of the man she fell in love with in 1941 during her first ordeal of time travel. Clara's world is turned upside down Christmas morning after sharing the best news of all with her beloved husband. Midway through an earthquake, she suddenly wakes to find herself in their home, surrounded with moving boxes, very pregnant and……alone. Clara's anguish and confusion are tangible and believable, as is her fear as she tries to figure out when she is and where her husband and un-born child are–or are they even still alive? *****FOUR AND A HALF STARS! This is a poignant romance that will keep you up at night, as you must find out what happens to this loving family! Make a pot of tea, keep the tissues handy and curl up with this highly entertaining love story-with-a-twist…a perfect holiday treat!" *****
—Tracey Naylor for Huntress Reviews
"THE BEST GIFT isn't just a fascinating read, but a thought provoking tale of time travel, reincarnation, and true love. The characters of Clare and Drew come alive, and the time travel transitions smoothly and is believable. Can true love last forever? Wendy Markham has penned a winner."
–Romance Reviews Today
"(4 1/2 Stars) Have you ever wanted to know what happened after the story ends? That's what Markham, aka Wendy Corsi Staub, does in this follow-up to If Only in My Dreams. It takes a splash of reincarnation, adds a dollop of The Time Traveler's Wife and stirs them into a beautiful love story."
–RT Book Reviews
"This is a terrific thought provoking sequel that deftly combines time travel and reincarnation with the underlying theme that true love is forever. The beleaguered Clara is confused as she struggles between 2012 and 2009 but finds solace with her thoughts of 1941. Complicated and nonlinear, Wendy Markham continues her strong saga of love for all time."
–Harriet Klausner for Genre Go Round
"Wendy Markham delivers a fantastic new installment in her time-travel series. THE BEST GIFT is an intriguing, fast-action, time-travel caper with twists and turns galore. When Clara Becker wakes up one morning minus one hubby in her bed, her world turns upside down, as she travels back and forth through time. Drew, a handsome man, has issues of his own. He remembers certain things happening to him at odd times. Did he dream it or did it really happen? He doesn't have any answers. Clara struggles with her own secrets. Should she tell Drew about her time-travels? Ms. Markham's story is not only interesting but also believable and consistent, with well-built characters. The strong, action-packed plot will keep readers guessing the outcome. On the other hand, does the book end there? I could not put the book down until I read the very last page. THE BEST GIFT is a gripping, what-if tale that you will no doubt savor more than once!"
–ROMANCE JUNKIES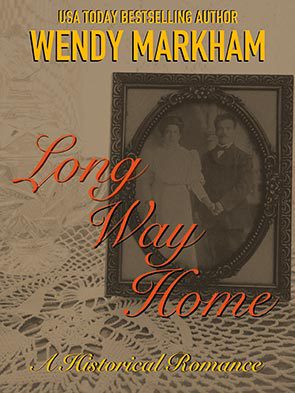 New in the Friends romance series
When it comes to matters of the heart, you can always trust your friends…
Cira Valentino came to America with her best friend Lucia, eager to build a new life–and find a new love. But the hustle and bustle of the city made Cira long for the small village of her youth. Until she met Thatcher Montgomery, a handsome young American who stole her heart. And now Cira is torn–between her loyalty to her true friend…and true love.
* A nostalgic glimpse of American immigrants at the turn of the century
"Although the picturesque setting varies more, Wendy Corsi Staub's novel shares many of the most romantic elements of the movie Titanic. This is a pleasing love story about the class distinctions of an era, about friendship and family, and about letting go of love only to discover that love can never really be gone."
—Romantic Times Magazine